Our Unique Training Facilities
FESTI is an innovator in sustainable design and technology. We are proud to hold a LEED silver rating for our environmentally responsible building. We are also committed to introducing and following environmentally sustainable training practices whenever possible.
Virtual Tour Of FESTI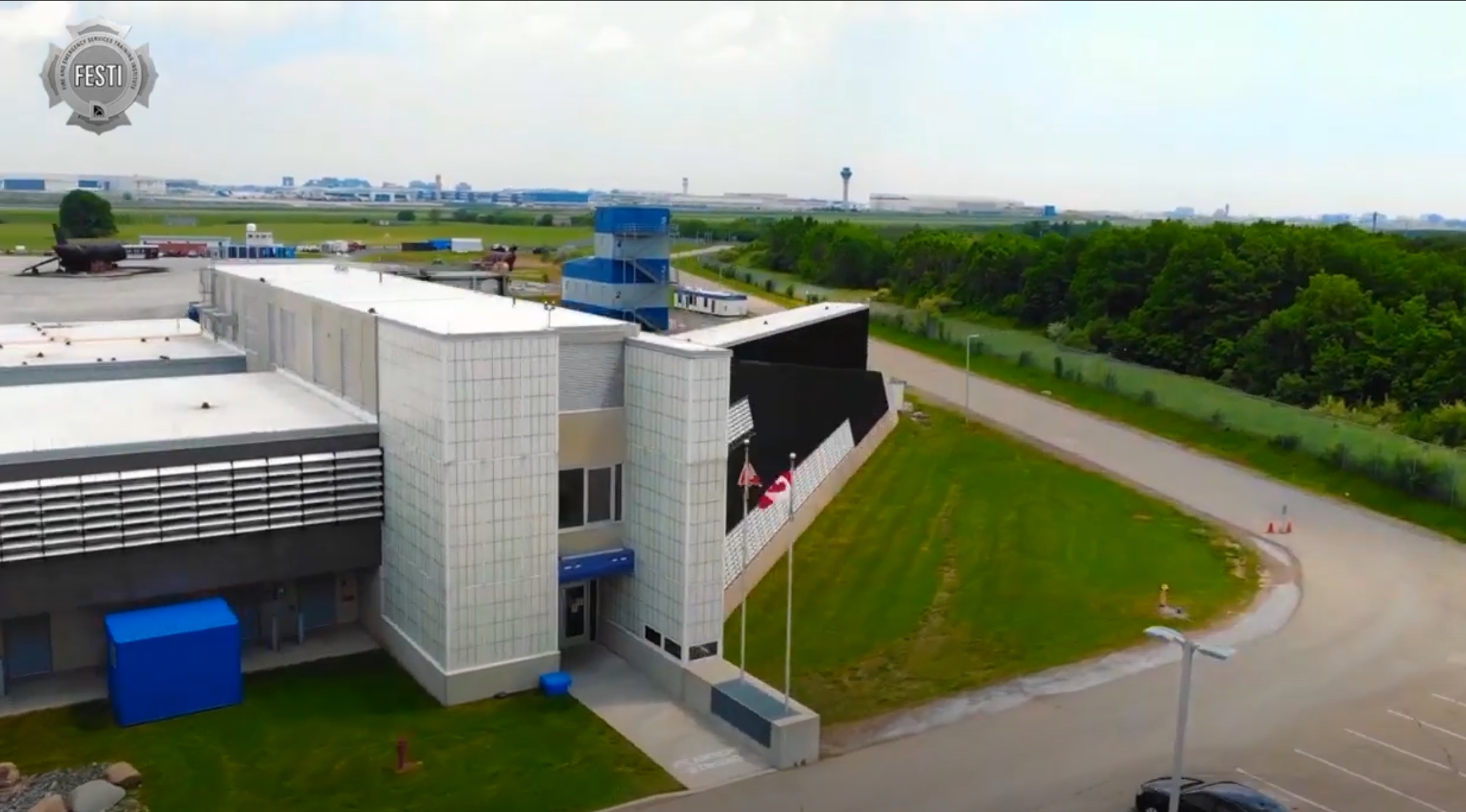 FESTI offers various training facilities to ensure diverse learning experience and exciting training evolutions. Our learner-centric programs use modern instructional techniques and updated technologies to enhance your classroom experience. Here's a look at the unique spaces that make training here like nowhere else.
Confined space building
This four-story tower simulates an underground manhole rescue. Trainees enter from above and each level provides a safety for evacuation.
Rescue tower
A five-level structure (56 feet to the top rail) that allows for multiple emergency response scenarios, such as interior search and high-rise firefighting, aerial platform training, technical rope rescue and ladder training. A smoke room that directs simulated smoke to either a section of the tower or throughout the building enhances training scenarios. The dense smoke is generated from a water-based product, making it safe for training and education purposes.
Burn building
Experience real fire conditions up to 900 degrees F in a closely supervised but remotely monitored setting. This building has "sacrificial" masonry panels and other innovations that keep it standing when it should be burning to the ground.
Aircraft training mock-ups
Aircraft mock-up fires use propane, which is both realistic and environmentally sound. There are two mock-ups in a large space that permit vehicle access during training.
Auto extrication area
Learn challenging motor vehicle rescue in a safe environment. The area is large enough for scenarios such as rescue from a tractor trailer or a school bus.
Machine Rescue area
The machine rescue training provides realistic scenarios to disentanglement, disassembles, cutting, minor extrication, and entrapments. Machinery rescue can involve lathes, escalators, conveyor belts, manufacturing plant machinery, snow blowers, grinders and augers.
Hazardous materials training site
The hazmat special operations training site encompasses a 15-acre site, designed to mimic realistic scenarios, using transport trucks, buses, rolling terrain and an out-building to simulate hazmat storage facilities.
Trans Canada rail car CCPX 911
For its service life, CCPX 911 travelled from coast to coast training emergency responders for potential incidents involving rail cars. The rail car now resides at FESTI as a static training prop for training emergency responders from around the world.
Our unique training structures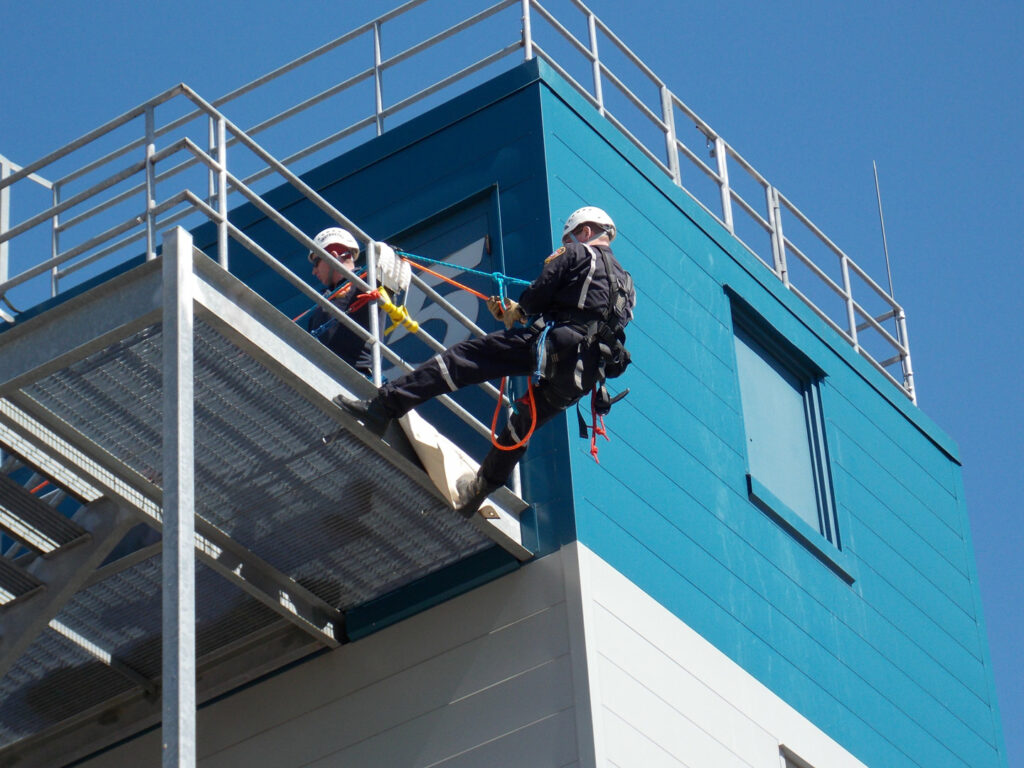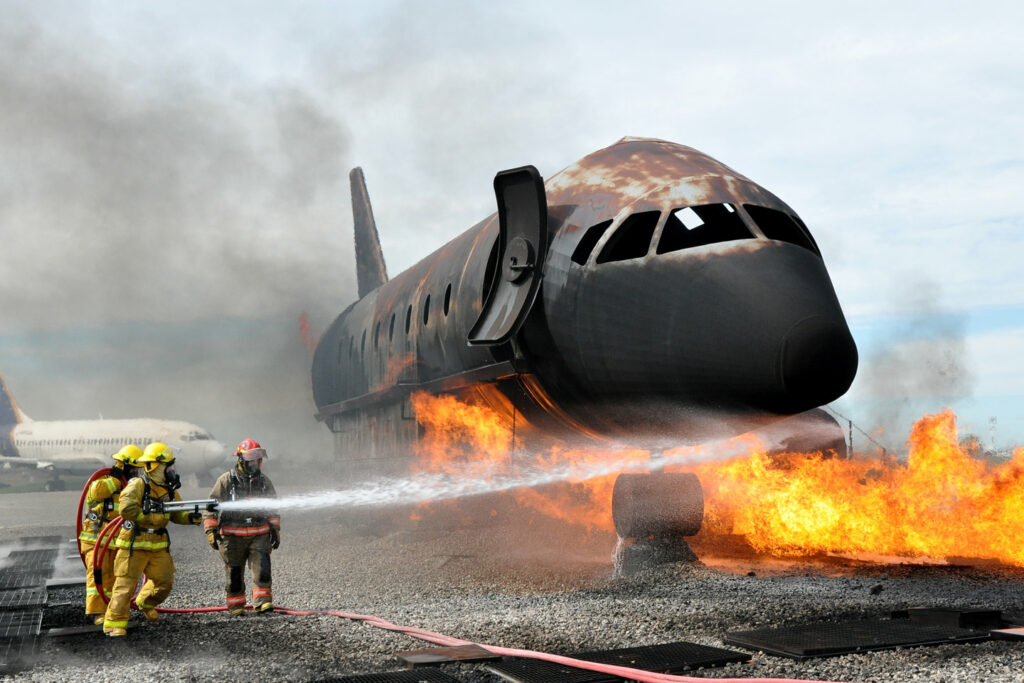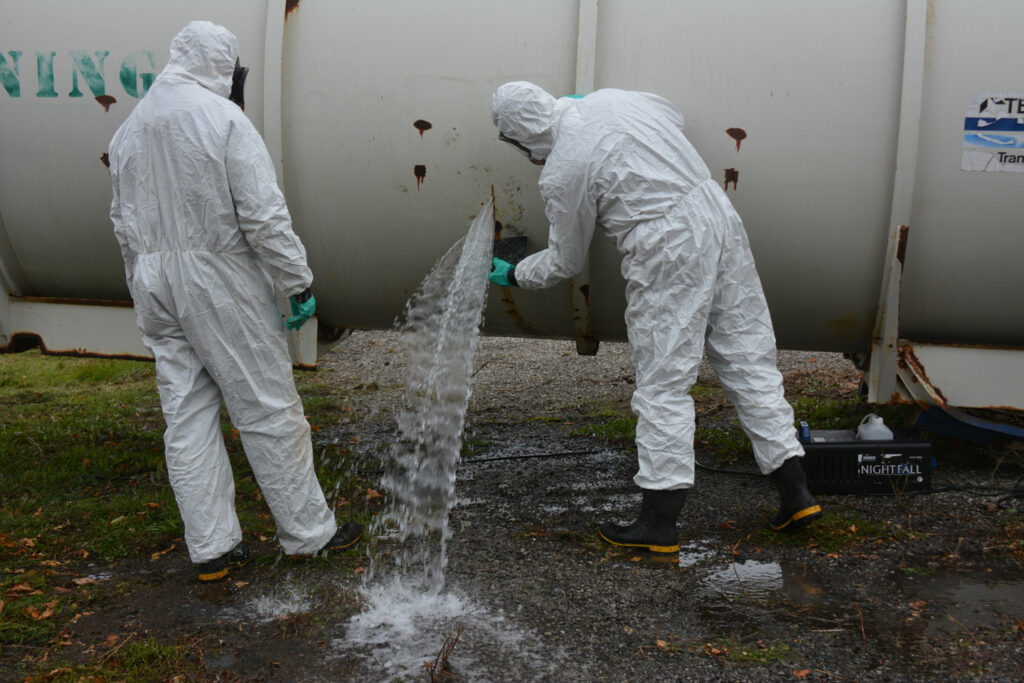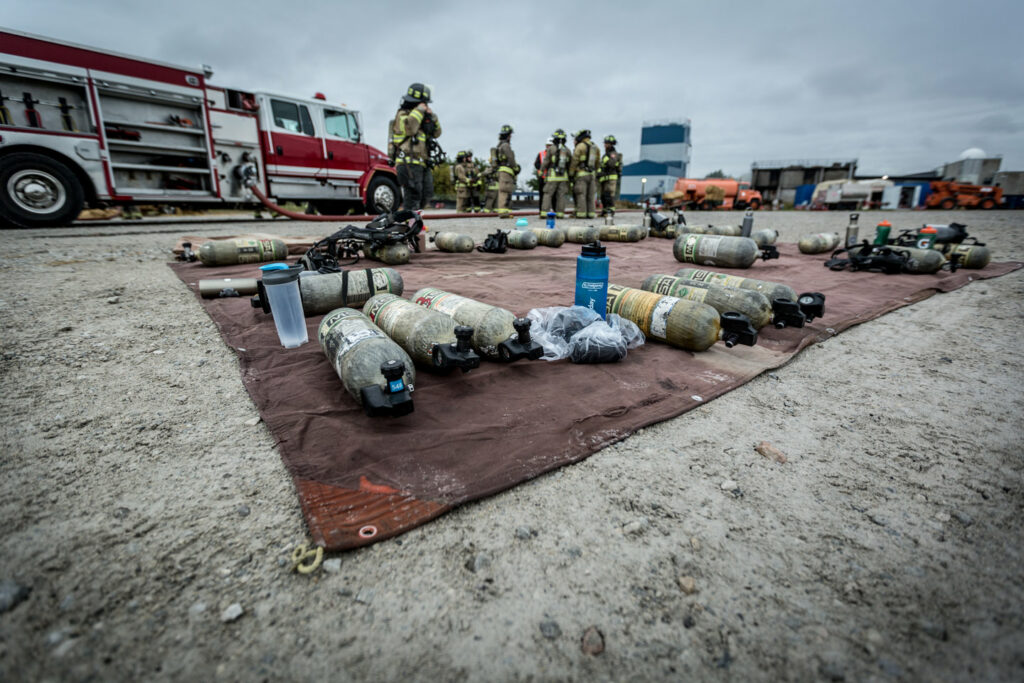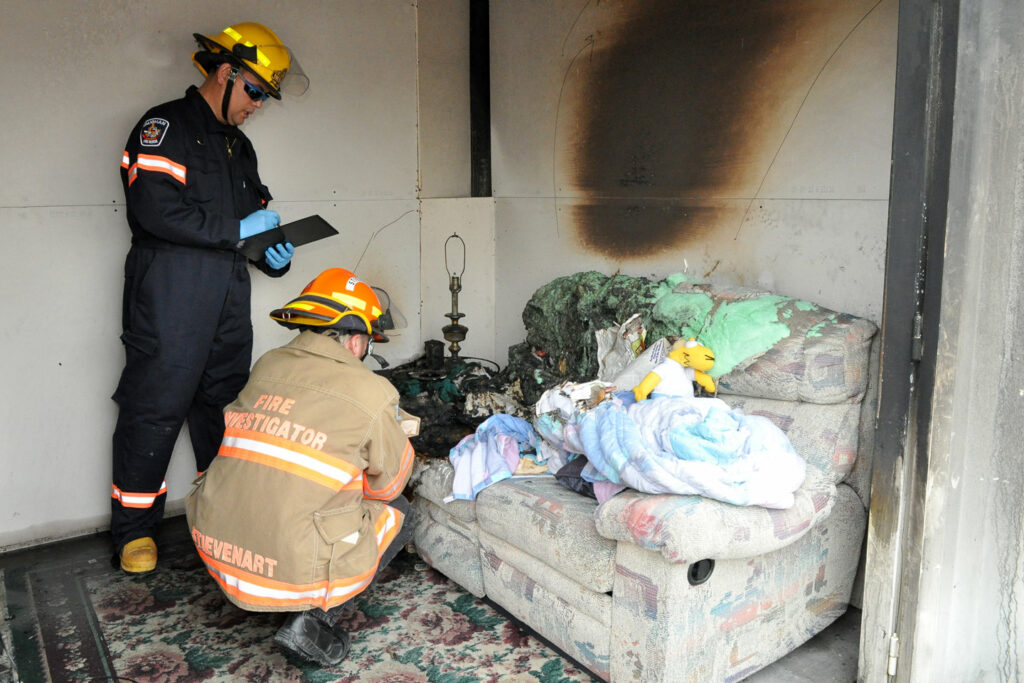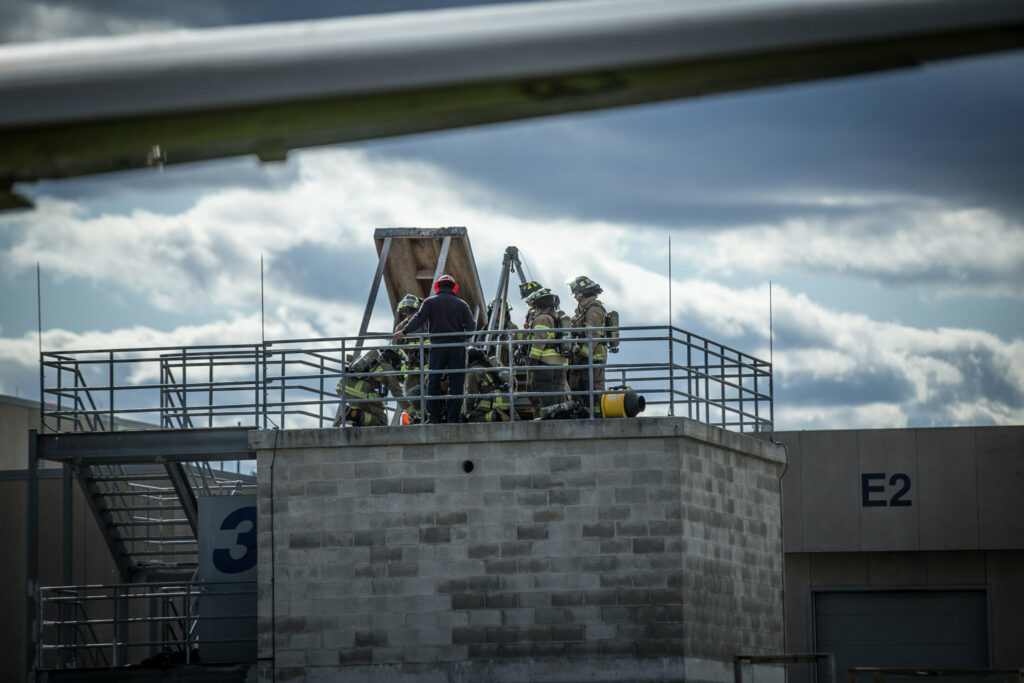 A truly state-of-the-art space
Inside and out, FESTI is a space like no other.
Our LEED-certified building includes a 90-seat theatre available for group reservations, in addition to four classrooms that seat 20. Outdoor training buildings are adjacent to the main facility and offer an in-the-moment learning opportunity during skill evolutions. FESTI also has a computerized lab for fire prevention and incident command training.
Outside, FESTI boasts 40 acres of training grounds, equipped with various fire and emergency response equipment and apparatuses. Plus, our central location allows for easy travel and accommodation for students when necessary.
A facility like no other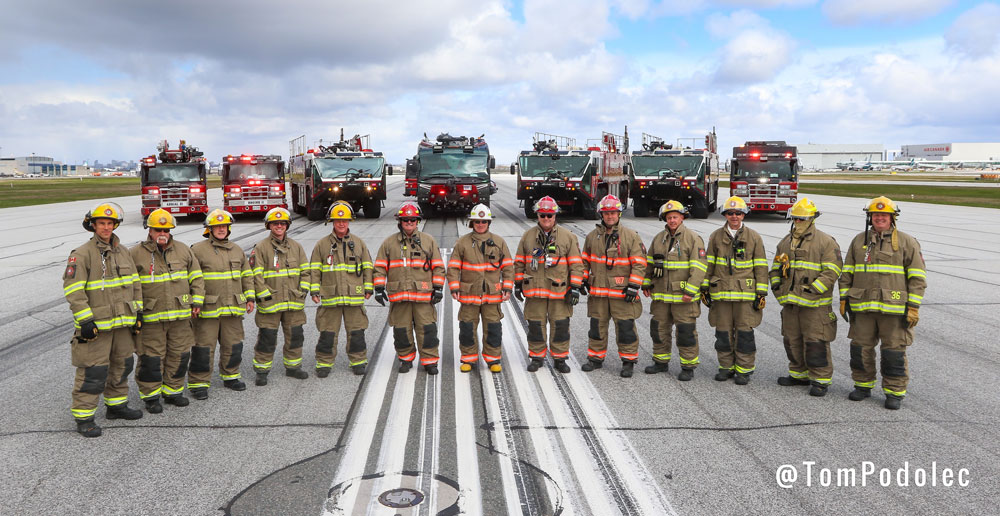 Our training facility has earned more than 10 awards for its sustainable design. We hold a Leadership in Energy and Environment Design (LEED) Silver rating and have been ISO 14001 certified for our environmental management since 1999.
From heating and cooling to water use, we make the most of our 35,000 square feet of space. A solar wall provides sustainable solar-heated air induction and a Termodeck system reduces peak energy use through concrete, which stores extra heat for later as needed. Classrooms are located below a green roof system that assists temperature control and waterless urinals and tank-less water heaters reduce our water usage. Outside, an underground membrane collects and directs hazardous run-off to protect the ground water and soil. Come and see for yourself!
Pagination here