Leadership Essentials
This entire program is unique to FESTI. A comprehensive 13-week program, Leadership Essentials uses a combination of online course work, field work and classroom learning. This program will help you begin to formulate a leadership vision and understand your own leadership journey. Being immersed in the FESTI atmosphere also allows for varied leadership experiences and managerial roles in the cohort, giving every participant more experiences to learn and grow.
What we offer
Leadership Essentials blends self-assessment, theory, practice, reflection, and accountability, to challenge and enable the participant to enhance their leadership of self and with others. Participants should expect to be engaged through 13 weeks of learning: self-study (8 weeks interspersed) and in-class (8 days over 5 weeks interspersed).
As a lead-in to leadership, this program has been adapted to focus on development in three of the Pragmatic Leadership™ domains:
Intrapersonal: emotional intelligence, accountability, values, and self-development
Learning: learning how to learn, reflective practice, developing others, and fostering learning environments
Interpersonal: coaching skills for leaders, stakeholder engagement, and feedback
Pragmatic Leadership™ was developed based on the experience, philosophy, and principles of an organizational leadership coach and a senior military officer. Initially developed for senior corporate executives and leaders, FESTI is pleased to offer Pragmatic Leadership™ and Leadership Essentials and to bring this innovative leadership development opportunity to the fire and emergency services sector.
Leadership Essentials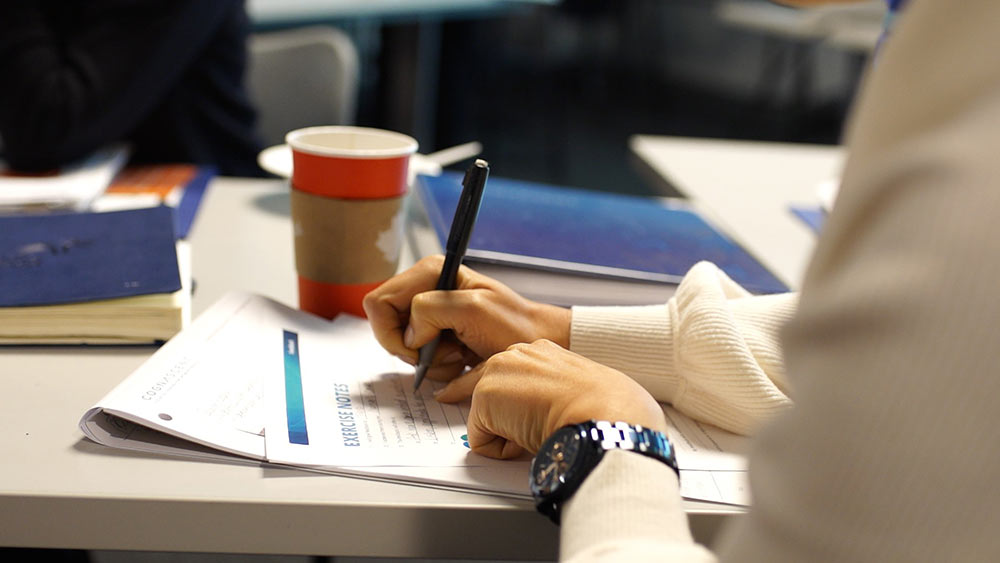 Online and on-site training
Online learning is delivered through Cognascent's online learning platform. The online work consists of downloaded reading, videos, and multimedia presentations. We anticipate approximately 14 hours of online / independent learning over 6 weeks.
Fieldwork exercises provide the structure to participants to continue their skills practice and knowledge development in the workplace. We anticipate approximately 8 hours of fieldwork over 3 weeks (overlapping one week with online work).
In-class learning consists of 8 days (across 5 weeks) at FESTI, delivered by Mia Eng, creator of Leadership Essentials and certified professional coach, and other Cognascent associates. All Cognascent program facilitators are current or former business, military, and emergency services leaders who have completed graduate level studies in Leadership. This represents 7 hours per day of 8 days in-class, for a total of 56 hours.
Course Dates
Please contact festi@gtaa.com for upcoming course dates
Fee
Payment must be made when registering for courses. We reserve the right to cancel seven days prior to any course in which the minimum registration is not achieved.
Price
$2,200.00 plus HST
Scheduled Dates
Please contact us for course details
Let us help you Rise Further
Get started with FESTI today
Pagination here