The Importance of Investing in Fire Officer Development Training
Estimated reading time: 4 minutes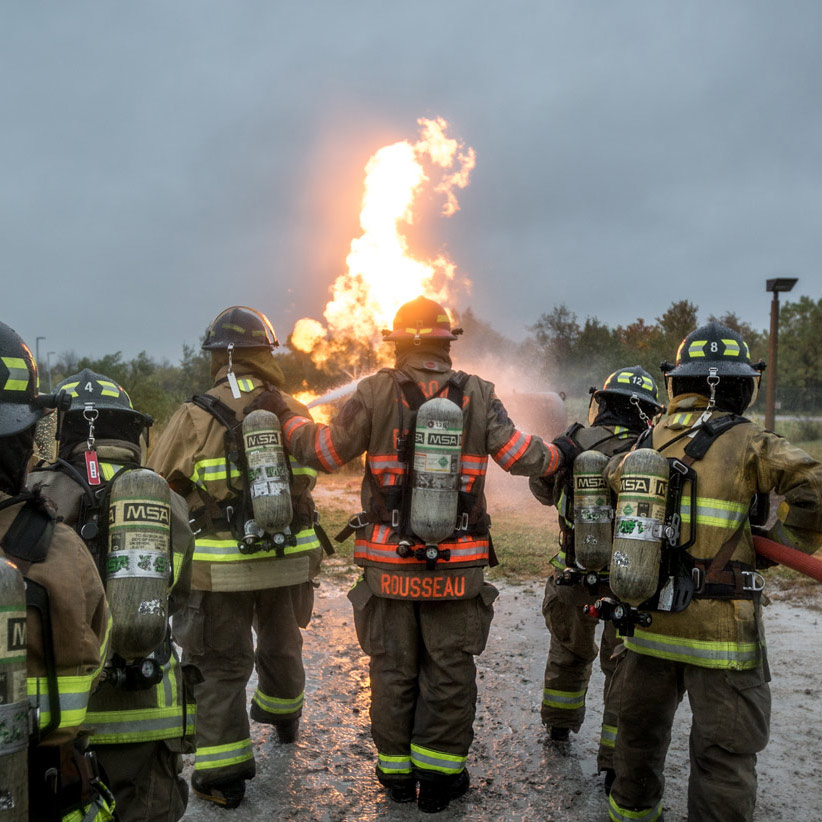 Fire Officer development training is key in ensuring each member of a fire department unit has the appropriate direction and tools to perform their duties in a safe and effective manner. Management of a fire department is only one aspect of a Fire Officer's role within a fire and emergency response company.
Who Are Fire Officers?
A Company Officer, or Fire Officer, is a designated position at a level above a regular firefighter with the added responsibilities of management and leadership. A Fire Officer may hold the title of a Sergeant, Lieutenant, Captain, or Chief Officer.
Benefits of Investing in Fire Officer Development Training
There are several reasons why all fire departments need to be able to invest time and finances into training Fire Officers. With the increase of hazardous fire and emergencies across the country, all fire department budgets must be amended to include Fire Officer training programs.
Here's what Fire Officer training programs offer:
Polish the Skills of Fire Officers
As a Fire Officer, a person must be able to fully lead a team. This entails task assignments, management of day-to-day activities, and related leadership behaviours. A Fire Officer is both a manager and a leader in the operation of a firehall.
Improve the Ability to Efficiently Supervise Firefighters in Search and Rescue Missions
The Fire Officer holds both a direct and indirect influence on each member of the firefighting force albeit at the firehall or onsite of a search and rescue mission as well as at an active fire scene. Training can attribute to the ability to supervise in all capacities.
Prepare Them to Address Multiple Challenges on Fireground
During an active fire response situation, the Fire Officer must be able to properly manage the safety and response of the firefighters and other personnel. This includes the firefighters, facilities, and all equipment.
Reduce the Number of Casualties in Fires
Knowing of the inner workings of a fire department can help reduce the risk of fire casualties. It is imperative that the Fire Officer manage and handle all team activities for an effective, safe, and competent fire culture, both on-site and within the physical location of the fire department.
What NFPA Standards Are Required to Become a Fire Officer?
To become a fire officer under the NFPA 1021 standards, there are specific training requirements within four levels of career development. It has been revised to encompass the latest operational practices, information management strategies, technologies, and other relative factors.
The levels include Fire Officer Level I (in a supervisory method), Fire Officer Level II (combining supervisory and managerial theories), Fire Officer Level III (in a managerial/administrative capacity), and Fire Officer Level IV (in a total administrative position).
Who Should Take NFPA 1021 Fire Officer Professional Training?
The NFPA 1021 Fire Officer professional program is available to all firefighters interested in furthering their career as a company officer. It is open to those who have completed the accredited courses of NFPA 1001 Fire Fighter II and NFPA 1041 Fire Service Instructor I. Most training programs will also require confirmation of membership from the candidate's Fire Chief.
FESTI's Online and In-house NFPA 1021 Fire Officer Training
As a world-class firefighter training academy, the Fire and Emergency Services Training Institute (FESTI) offers the NFPA 1021 Fire Officer training programs in-house and online. These modules are recognized by the Office of the Fire Marshal (OFM) and the Ontario Association of Fire Chiefs (OAFC).
With dedicated instructors, we ensure each student has the proper training assistance to be successful. The fire officer programs comprise of classroom and hands-on practical exercises for module evaluations. Contact us to learn more about our training programs.
---