Unlocking the Power of Leadership Training: Preparing Firefighters for Leadership Roles
Estimated reading time: 5 minutes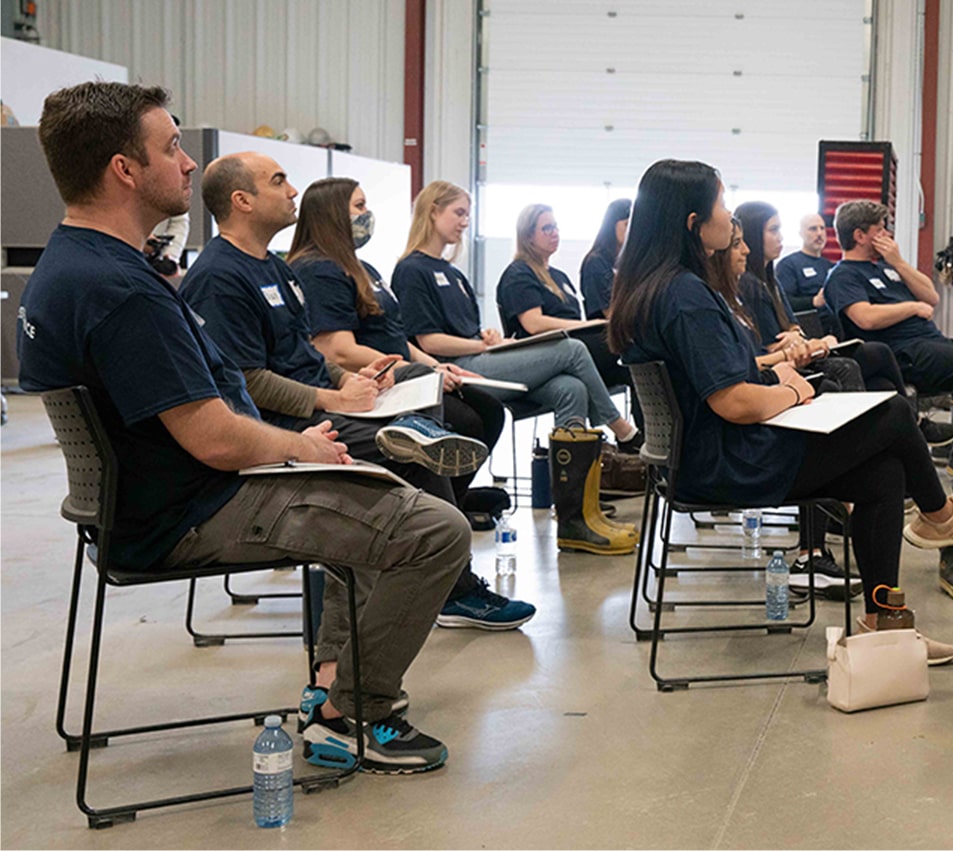 Leadership training for firefighters can be just as important as learning proper firefighting techniques. Organization and management are key aspects of a fire company which depend on leadership skills.
A firefighter experiences emergency situations where confidence, communication, and teamwork are vital for a successful outcome. Through experience, day-to-day training, and observation, a firefighter can obtain the knowledge he or she needs to become a great leader.
Why Do Fire Departments Prefer Servant Leadership?
All organizations, businesses, and job positions have a leadership authority that oversees the general management. A leader is designated to lead their team to success regardless of the specific career or position.
With firefighting, a leader needs to offer servant leadership as opposed to a regular leadership. Servant leadership is a way of leading through serving. A servant leader does not stand by delegating tasks while remaining stagnant. They take the reins and stand side-by-side with colleagues to ensure the job is performed with their guidance, both figuratively and literally.
Servant leadership puts the needs of others first by sharing the responsibilities. This also involves ensuring every member of the team has the opportunity to access all courses and training programs to advance their own careers.
Why Is Leadership Training Essential for Firefighters?
Firefighter training takes many shapes including constructive training for leadership skills. Being a firefighter at any level is a high-stress job that requires effective action and a calm demeanor. The situations a firefighter may find himself/herself in can have life and death consequences.
In addition to physical attributes, the ability to communicate is an essential part of the responsibility of the position. Miscommunication can result in injury or even death.
Along with communication, motivation plays a major role in leadership in being able to inspire colleagues. With the training, a firefighter is able to improve on weaknesses to enhance their self-confidence to be able to properly offer constructive leadership.
How to Develop Strong Leadership Skills in Firefighters
Fire department leadership training is part of the essential core of a fire company. Firefighters work together as a team under management to protect each other and the public. In order to develop strong leadership skills, there are key aspects to consider.
Professional leadership training courses focus on teamwork, communication, management, and leadership skills. Identifying areas of weakness and strengths through discussion with supervisors and colleagues can be beneficial.
Firefighters can improve their communication skills through discussion and engagement in presentations and meetings. Although it may not seem like a fundament aspect of the job, improving their speech and writing skills can help firefighter become more effective communicators and leaders.
Lastly, experience is one of the greater assets firefighters can obtain to improve their leadership skills. Learning from their successes and mistakes through practical and theoretical means can help firefighters learn how to improve their safety, communication, and management.
FESTI's Firefighter Training Courses to Prepare Firefighters for Leadership Roles
The Fire and Emergency Services Training Institute (FESTI) is a world-class fire and emergency services training college that offers practical and theoretical development programs for leadership roles. We offer the following firefighter training courses.
Leadership Training
Leadership roles require management skills, accountability, communication, engagement, and self-development. FESTI teaches these essential soft skills through a Leadership Essentials 13-week program based on proven leadership development for fire and emergency services.
Communication Training
Communication training is part of the leadership programs at FESTI to enhance the partnership within various departments and organizations. A significant part of supporting communication is universal accountability, engagement, and providing techniques for all forms of behaviour.
Through a partnership with Crucial Learning (formerly VitalSmarts), FESTI offers Crucial Conversations to offer productive communication, accountability, and engagement training. These types of training courses have been shown to improve the vitality of an organization. With proper communication, quality can improve by 40%, reduce grievances by 90%, lower staff turnover by 50%, and improve the satisfaction of the whole team by 80%.
Corporate Training
The FESTI-TSSG Corporate Training Experience uses soft skills in combination with firefighter training for a supportive experience to all health and safety training participants. In conjunction with the dynamic team at The Soft Skills Group, FESTI is able to provide this immersive learning experience.
The programs are customized to meet the needs of the individual organization to better provide theoretical and practical skills training. This unique corporate training program is open to individuals, executives, and HR personnel looking to improve their leadership and team-building skills. It offers constructive practical opportunities to put the theoretical lessons to the test in safe but effective firefighting scenarios.
Join Us to Improve Your Leadership Skills
As a private career college, The Fire and Emergency Services Training Institute (FESTI) is located within the grounds of the Toronto Pearson International Airport. In addition to offering superb fire training courses, we also focus on programs to develop leadership skills for fire, emergency, and corporate personnel.
Register for a course or program by clicking here and complete the webpage registration. Or for more information about FESTI, contact us today.