FESTI's Pre-Firefighter Training Programs in Ontario
Estimated reading time: 5 minutes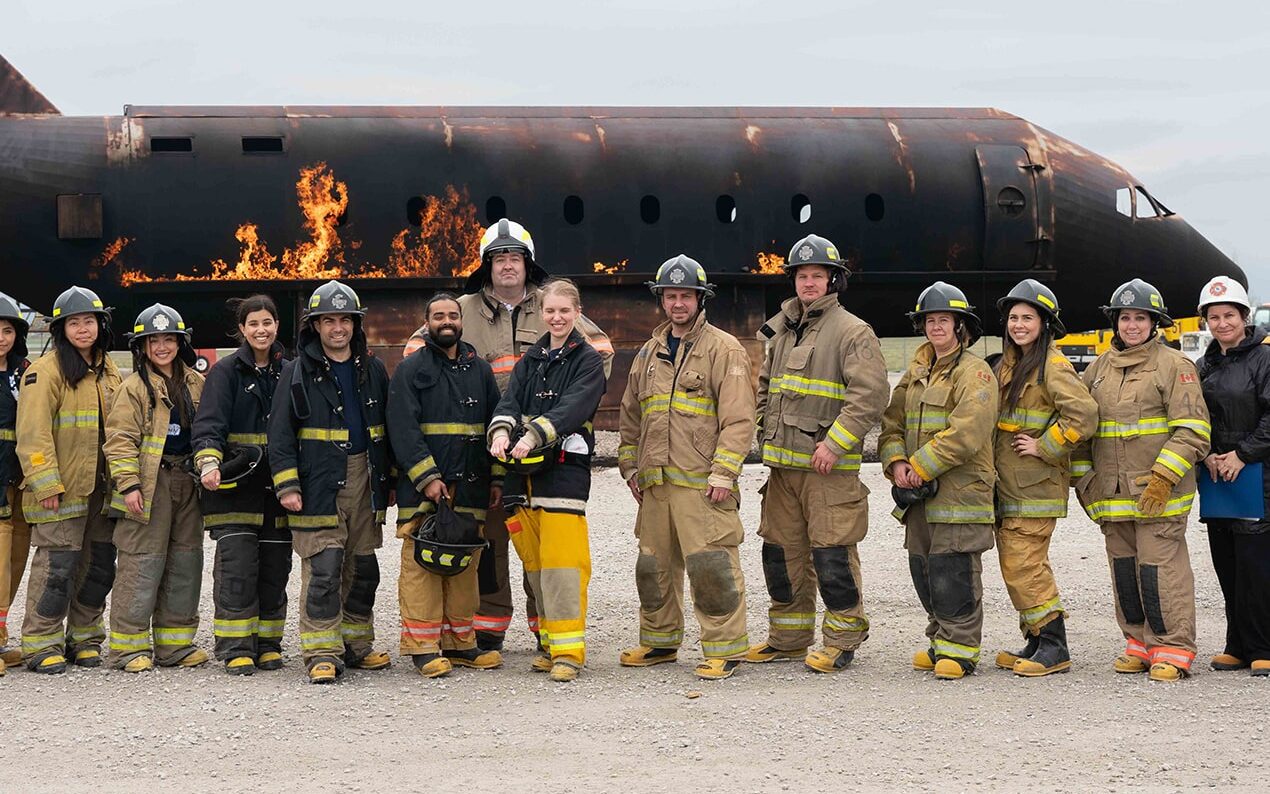 Now that you have decided to join the company of other brave men and women who have chosen to dedicate their lives to protecting and saving others, pre-firefighter training is the next step.
The Fire and Emergency Services Training Institute (FESTI) is the best place to start! As a leading private training college, our pre-firefighter training services are recognized by the Office of the Fire Marshall (OFM). We offer intensive classroom and practical training lessons and examinations for firefighters.
What Is Pre-Firefighter Training and Education?
For pre firefighter training in Ontario, the program entails completion of NFPA 1001 Firefighter – Level I, NFPA 1001 Firefighter – Level II, NFPA 1072 Hazardous Materials Awareness, and NFPA 1072 Hazardous Materials Operations. Upon completion of these prestigious courses, a candidate must pass evaluation of all certification examinations and practical skills sets.
FESTI's Pre-Firefighter Training Programs and Certifications
To become a firefighter, there are five crucial factors to accept and achieve. As a firefighter you will be expected to work as a team member relying on others to keep safe and perform the particular job. It is important to remember you are part of an emergency response team family. The training and skills you develop help to prepare you to respond to any emergency situation. Being a firefighter opens incredible career opportunities. You have the ability to influence your community, providing you a feeling of pride and satisfaction at the end of each day.
FESTI provides the unique training experiences to achieve these five important aspects of being a firefighter. As part of the firefighting and emergency response team at Toronto Pearson International Airport, we offer a firsthand look at being part of a real firefighting department.
All practical exercises are performed on-site of our state-of-the-art live training grounds. This enables each firefighter student the opportunity to interact with veteran firefighters, officers, and chiefs. The training involves hands-on fire scenarios at a burn house and rescue tower, performing a search and rescue, climbing ladders, responding to vehicle fires, and performing auto-extrication.
NFPA 1001 Level l and ll Certification
The NFPA 1001 training courses for Ontario involve NFPA 1001 Level I and Level II firefighter certification. As an 18-week course, the program is designed in two forms of learning: classroom and practical hands-on training. The entire course is managed and taught by firefighter instructors.
More than 50% of the program sees boots-on-the-ground training exercises with live fire scenarios within our burn house, rescue tower, and with live vehicle fires. Each candidate will perform auto extrication, search and rescue, manage flammable liquid fires, and practice firefighting survival. The training facility is a replica of a traditional firehall with all equipment and vehicles maintenance and care taught to all candidates.
NFPA 1072 Hazardous Materials Awareness
The NFPA 1072 courses are split into two sperate programs based on hazardous materials. Our NFPA 1072 Hazardous Materials Awareness course focuses on emergency personnel who may be the first responders to a hazardous material emergency situation. All lessons are accredited by the Institute of Fire Engineers Canada (IFC) organization with material mandated by Occupational Health and Safety Act (OSHA) and Environmental Protection Agency (EPA).
This awareness program provides candidates information on recognizing potential problems, appropriate action required to protect themselves and others, and how to properly respond to diminish the situation.
NFPA 1072 Hazardous Materials Operations
With the NFPA 1072 Hazardous Materials Awareness course completed, candidates continue with the NFPA 1072 Hazardous Materials Operations course. Based on the lessons, candidates will expand their knowledge and skills on gaging a hazardous situation, understanding characteristics of such material, and how to decontaminate the area. This program teaches incident command, product control, and addresses hazardous materials containers and terrorism activities.
Upon completion of the NFPA 1072 Hazardous Materials programs, the successful candidate will meet all requirements to Firefighter Level II designation by the Institution of Fire Engineers (IFE) accreditation. It offers the opportunity to challenge the Office of the Fire Marshal provincial exam for International Fire Service Accreditation Congress (IFSAC) Accreditation for Awareness and Operations levels.
Blended NFPA 1001 Level l and ll Training Program
For those candidates who require the NFPA 1001 online course, FESTI offers the theoretical section to be completed over a four-month period. The NFPA 1001 Level I and II training program as a blended course provides the same theoretical lessons as the in-house program. To complete the program, the candidate is required to attend the practical skills section on-site at FESTI with a 20-day intensive skills training.
What Will You Learn from These Courses?
Our courses for firefighters are under the regulations and guidelines of the National Fire Protection Association (NFPA), OFM, IFC, OSHA, IFE, and IFSAC. The basic knowledge and practical skills taught provide the firefighter candidate with the tools required to become a professional firefighter.
Completion of the courses allows the candidate the opportunity to undergo the OFM Provincial Exam and skills assessment, supervised at FESTI. As a graduate, candidates will receive internationally recognized accreditation from the Institution of Fire Engineers. Succession provides IFSAC Seals and an application for Pro Board Seals for achievement of NFPA 1001 Firefighter Level I, NFPA 1001 Firefighter Level II, NFPA 1072 Hazardous Materials Awareness, and NFPA 1072 Hazardous Materials Operations programs.
How to Register for These Firefighting Training Courses
Are you ready for the biggest and most rewarding challenge of your life? New pre-firefighter candidates can click here for more information and to begin their registration for the FESTI NFPA 1001 Professional Firefighter Program.
For firefighters, emergency response personnel, security personnel, and corporate leaders, click here for a catalog of our services, programs, and products.
Why Choose FESTI?
As an accredited firefighter training facility, FESTI offers workshops, courses, and programs to potential and veteran firefighters and emergency responders. Our unique position as a member of an active fire department at the country's largest airports provides us with the facilities to train all the necessary and advanced skills an emergency responder should have to effectively perform their jobs.
---