How to Develop Equality, Diversity and Inclusion in the Fire Services Department
Estimated reading time: 5 minutes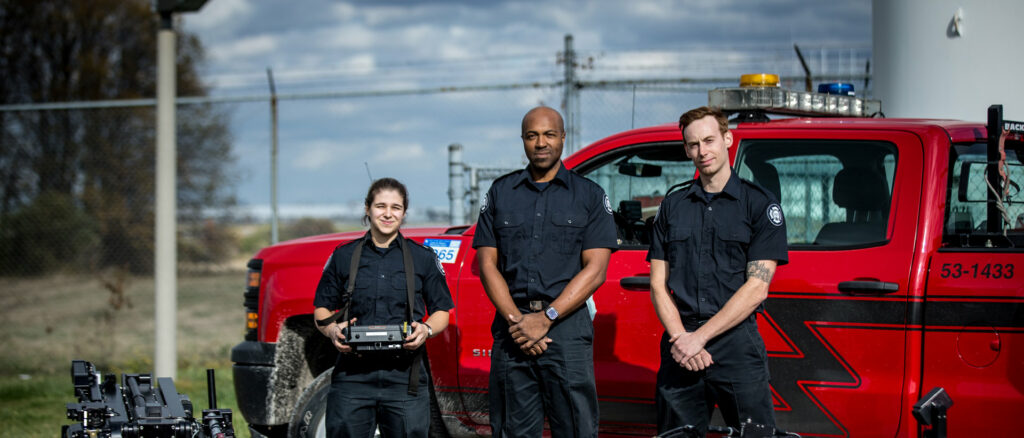 Equality, inclusion, and diversity in fire services has recently become a developing issue across the country. Fire departments are striving to create a recruitment platform to rise above traditional barriers to address gender and racial inequality.
For example, as of mid-2022, less than 5% of Canadian firefighters were women. The number of non-Caucasian firefighters unfortunately is even lower.
What Is Equality, Diversity, and Inclusion in Fire Services?
Improvements are being made every day in the more than 3,672 fire departments in Canada to address equality, diversity, and inclusion.
Equality refers to having the same opportunities, rights, responsibilities, and status as others, regardless of gender, capabilities, beliefs, and background.
Diversity celebrates the differences in a group of people focusing on their lifestyles, interests, and their ethnic, racial, and cultural backgrounds.
Inclusion is the effort made to accept and include those who have been excluded because of their diversity.
Benefits of Diversifying Fire Services
By diversifying all fields, particularly the fire services industry, employees can be better supported thereby providing a better quality of service. Here are some benefits of diversifying fire services.
Creativity leading to positive resolutions
Firefighter retainment
Increased recruitment success
Improvement of morale
Support of department initiatives
Reduced physical and mental stress
Support by community
Challenges in Diversifying Your Fire Department
Meeting a level of diversity in your fire department can be rewarding but it can also be challenging to commit to inclusion and diversity. Change can happen only if acknowledgment is made of the existence of a diversity-toxic culture within the fire services field.
Pre-Service Fire Training Program Cost
One hidden challenge to become a firefighter is the cost of pre-firefighter training programs. These programs are paid by the candidate and can cost tens of thousands of dollars. A steep price for lower and middle-class workers.
To add fuel to the fire, there is no guarantee of a paid position with certification. Furthermore, some certified candidates do not pass the necessary physical, medical, aptitude, and interpersonal tests put forth by the individual hiring fire departments.
Finding New Talent
Despite a firm commitment and demonstration of finding new talent, small and large fire departments across the country are still struggling to fill positions. As the largest fire department in the country, Toronto Fire Services is always looking for recruits for firefighter training. Enhancements to inclusion, diversity, and equality aspects of every fire service can increase the number of applicants.
Recruiting Female Firefighters
Females are part of the less than 5% of visible minorities hired by fire services. Recruitment practices require using all social media platforms, hands-on demonstrations, and event presentations. These and other recruiting methods can be effective if conducted by active female firefighters.
Fire Service Leaders
Firefighter leaders are appointed for their years of experience as a firefighter, their dedication to education and training, and for their leadership skills. The challenge in achieving diversity begins with a fire service leader's role in actively recruiting to all qualified candidates, with no exceptions.
How Can Firefighter Leaders Help with Diversifying?
The role and responsibility of a fire service leader in diversifying the department's recruitment process requires attention. To be an effective leader, negatives attitudes, behaviours, and misconceptions must be abolished. This extends to other members of the company through positive modelling behaviour.
Strategic Plan Development and Implementation
Toronto firefighters, and other fire companies throughout the country, can benefit with an updated strategic plan development and implementation of said plan. For equality and fairness, the plan provides a detailed outline on how to attain the mission, vision, and values of the entire fire company. For a successful implementation, the plan should be regularly reviewed and updated to encompass communication of all fire service members.
Effective Communication
With firefighter communication training, inclusion can be better achieved by implementing an open-door policy. Fire service leaders lead by example to promote effective communication. This can help create an environment based on inclusion, diversity, and equality for present and potential members.
The communication extends to members of the local community, especially since it is the public that firefighters serve. Jobseekers of all talents and skills search for a position with a level playing field for various roles and responsibilities.
Publishing Detailed Job Descriptions
The same jobseekers should be evaluated for the open position and all of the responsibilities that are attached. Fire service leaders can appeal to a wider diverse population with an extensive detailed listing of the job description. This can relay performance expectations and skills required for advancement.
Accurate descriptions for both potential and existing fire service members can provide a sense of value and being heard, boost morale, and reduce mental and physical stress of job performance. Focusing on a person's skills for the particular job rather than under a generic umbrella should be highlighted in the description.
Training and Development
Training and development opportunities are found to be biased and categorized to those in operational fields. All members of a fire service company need to have access to training programs. An inclusive opportunity is beneficial to the company and to the community. Lack of diversity within a company can often be traced to a deficiency in access to training and development for everyone.
Individual Development Plans and Performance Reviews
The ability to access training programs can be compared to the existence of individual development plans and performance reviews. Fire service leaders need to organize these reviews on a regular basis as a person's goals may require adjustments over time. Basing development on the individual's talent and skills as opposed to their cultural background shows appreciation, respect, and support for their professional goals.
How Can FESTI Help with Firefighter Training and Development?
The firefighter training and development programs at the Fire and Emergency Services Training Institute (FESTI) support and promote diversity, inclusion, and equality. We offer various in-person and online classroom instructions with hands-on certifications. As an active member of Toronto's Pearson International Airport, we have exclusive on-site training facilities.
Register for a course or program by clicking here and complete the webpage registration. Or for more information about FESTI, contact us today.
---