What Certifications Are Essential for Aspiring Firefighters in Ontario?
Estimated reading time: 5 minutes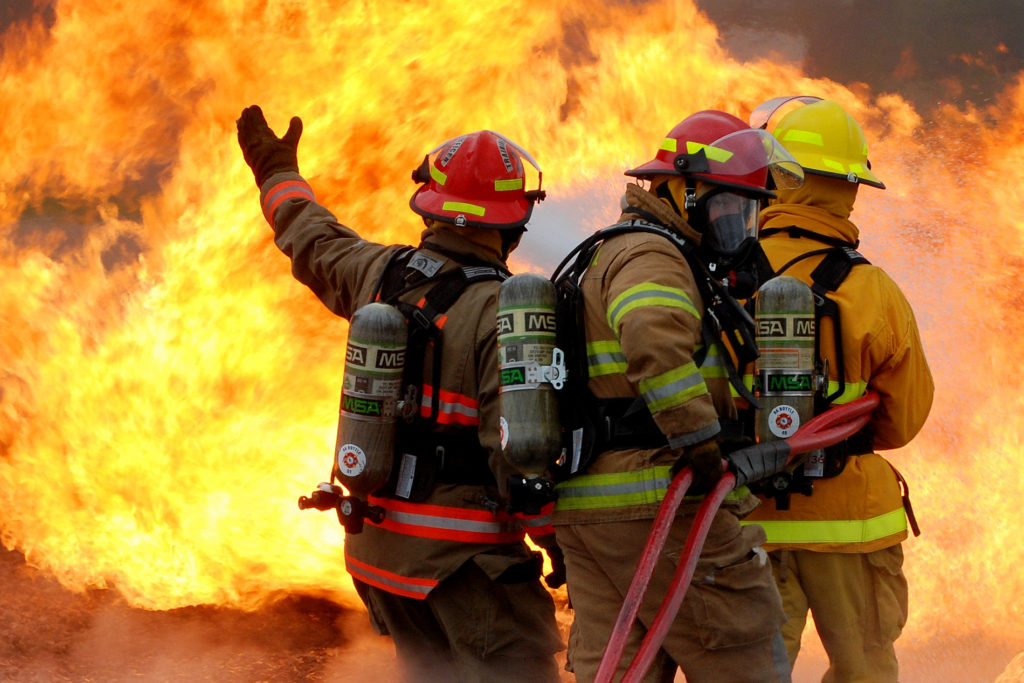 Are you interested in becoming a firefighter in Ontario? Since firefighters are considered emergency response personnel, it's mandatory to take training courses and acquire your firefighter certification first. There may also be other certifications required depending on where the fire department is located.
For the individual firefighters, training sessions are also focused confidence building, improving job performance, increasing earning potential, career advancement, and accessing communications with other firefighter professionals.
In order to have a successful career in firefighting, it all starts with fire academy courses, apprenticeships, and basic medical training.
Certifications Required to Become a Firefighter (Entry Level Courses)
Entry level courses to become a firefighter are offered by the National Fire Protection Association (NFPA) for certification in Toronto.
NFPA 1001 Level l Certification
A Firefighter I certification covers firefighting training including firefighter safety, fire service history, basic rescue operations, fire behaviour, and knowledge of personal protective equipment. Prerequisites include the completion of Firefighter I academy and full-time employment with a fire department for at least six months.
NFPA 1001 Level ll Certification
After obtaining a Firefighter I certification, participants can further their training with a Level II certification. Advanced levels of preparedness, rescue operations, and structure fire control are included in this level of training. Vehicle extraction, damage mitigation, and life safety initiatives are also focused on.
In addition to the Level I certificate, a high school diploma or an equivalent certification, completion of Firefighter II academy, and 200 hours of specialized training are required for this course.
Firefighting Certifications for Professional Development
It is vital for all firefighters to have the training and certification for all fire and emergency services. Firefighting certifications are ongoing developments for education purposes. Leadership skills and career development are encouraged for firefighters at all levels.
NFPA 1021 Fire Officer (Level I)
Fire Officer Level I certification is designed to provide the necessary learning for firefighters in a seniority position. Prerequisites are the certifications for NFPA 1001 Fire Fighter II and NFPA 1041 Fire Service Instructor I as well as an official letter from the Fire Chief.
In addition, the following topics are taught: fire safety education, functional leadership, incident command system, public relations, problem solving, and community awareness, as well as the role of the fire officer, recognizing and managing cultural diversity, learning safety and wellness of fire personnel, and management within organizational structure.
The concepts of building construction, fire officer responsibilities in compliance and accountability, fire cause determination, performance appraisals, effective communication skills, and strategy and tactics are also covered.
NFPA 1041 Fire Service Instructor Level I and ll
Fire Service Instructor Level I enrollment requires a letter from the participant's Fire Chief for confirmation of membership. To qualify for the forthcoming two-day practical training and testing portion of the course, participants must complete and pass the online academic portion. With completion, the Ontario Fire Marshal's Office (OFM) Provincial written and skill evaluations will be performed.
Level II of the Fire Service Instructor requires the Level I certificate and a confirmation letter from the Fire Chief. An intensive program of budget formulations, scheduling instruction, coordinating training record-keeping, and acquiring training resources is mandatory. Sessions also focus on evaluating instructors, lesson plan creation, supervision, developing student evaluation instruments, and teaching of a class.
NFPA 921 Fire and Explosion Investigator
Fire and Explosion Investigator certification is aimed for CIB detectives, forensic identification personnel, provincial fire investigators, fire department personnel, explosive disposal personnel, and insurance adjusters.
With a 90/10 classroom and practical training split, this course covers combustion principles, burn pattern analysis, physical evidence collection, cause determination, vehicle fire investigations, and explosion investigations. No prerequisite is required.
NFPA 1072 Hazardous Material Technician
Emergency personnel need specialized training to be prepared for any situation, especially when hazardous material is involved. This firefighter hazmat technician training course provides the necessary credentials to take the Office of the Fire Marshal provincial exam for IFSAC Accreditation for this level.
Focus will involve incident command, post operation activities, terrorism, legislation, and media.
The NFPA 1072 Hazardous Material Operations Certificate is required for this course.
Emergency Medical Responder
The Emergency Medical Responder course involves intense classroom and practical lessons on required skills and knowledge needed to react to an emergency call. From patient assessments, interventions, and continuing care to proper transportation to medical centres.
Depending on the local requirements, this course focuses on the National Occupational Competency Profiles (NOCP), as outlined by the Paramedic Association of Canada. A First Aid CPR Level C and AED must be valid to enroll in this course.
Confined Space Entry Certification
Emergency responders can be faced with the need for a rescue in a confined space in most situations, some with hazardous conditions. The Confined Space Entry Certification course is classroom and hands-on sessions with refresher training on a periodic basis.
Participants should be prepared for simulated and live entries in confined spaces, learn proper use of personal protective equipment, air monitoring, and study the Canada Labour Code and the Occupational Health and Safety Act. No course prerequisites are required.
Rescue Technician Certification
To obtain a Rescue Technician Certificate, a Standard First Aid with Level C CPR is the only prerequisite. Certification provides career options in fire departments and private businesses where technical rescue needs are evident. It provides classroom and practical training, demonstration, and evaluation.
This course entails the proficiencies of incident command system, managing resources, incident surveys, scene surveys and searches, helicopter support operations, and scene safety. Other covered aspects include single points anchors, site operations, incident size up hazards control, victim management, equipment maintenance, rescue knots and rigging, and belay and haul systems.
Contact FESTI to Learn More about Certified Firefighter Training Programs
The Fire and Emergency Services Training Institute (FESTI) offers training programs for certification at our private career college. In addition to being a firefighter academy, we also offer corporate training and team building programs for all first responders.
Register for a course or program by clicking here and complete the webpage registration. Or for more information about FESTI, contact us today.
---