2023 Firefighter Job Prospects and Opportunities in Ontario
Estimated reading time: 5 minutes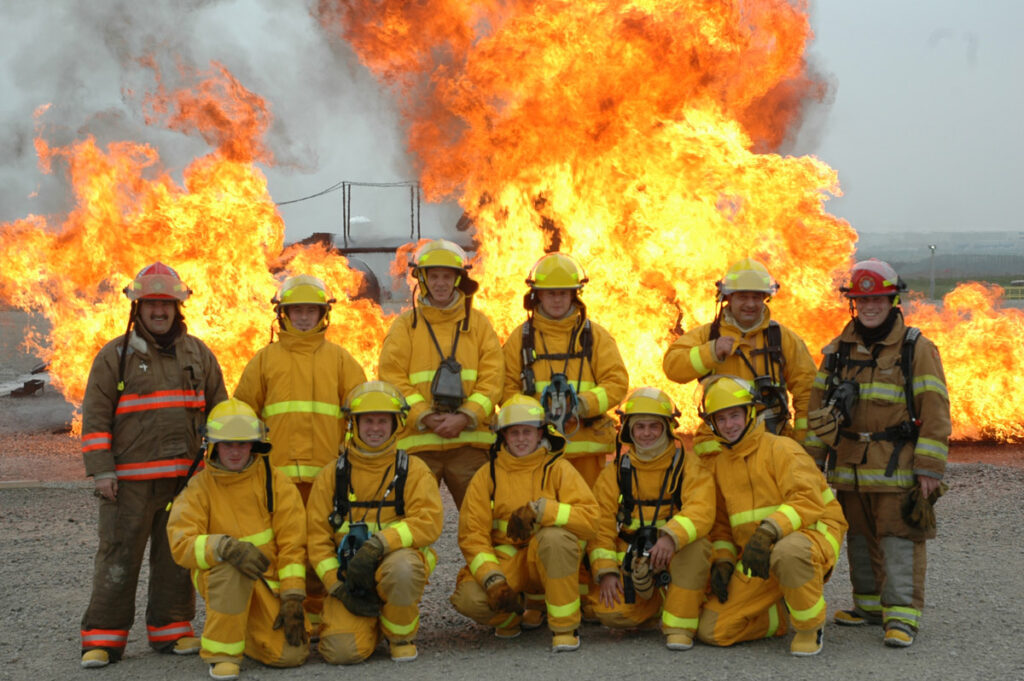 A new year brings changes and if you are looking into a firefighter career, the Ontario firefighter job prospects are promising!
For provincial firefighters (NOC 4312), many firefighters are reaching the age of retirement, which means there will be positions opening. With the need for better protection, there will also be new positions opening in various job fields within the fire services.
Increase in the Number of Firefighter Job Openings in 2023
While the number of firefighter jobs in Ontario are determined by the jurisdiction, 2023 is expected to see more postings in the field. Northern Ontario sees the highest need for more fire services with the massive areas of forests. It is projected that more municipalities will be adding funds to their fire services in the coming year.
Opportunities for Females
In the male-dominated world of firefighting, there are ample opportunities for females to become trained firefighters. In fact, across the country, only five percent of all firefighters are female. The municipality of Clearview, Ontario has seen a spike in the number of female firefighters as the most recent recruitment training course consisted of more than 70% women.
The Fire Service Women Ontario association is focused on increasing the number of female firefighters as well as ensuring there is gender equality across the board. Their commitment and vision for female firefighters includes inclusion in both the personal and professional female roles.
Is Firefighting a Promising Career?
To become a firefighter, a person must have specific qualities. With the vocation of firefighting, the rewards always outweigh the risks as helping others is the ultimate goal of living. The role itself provides physical and mental challenges while offering a kinship among a group of men and women who share the same values.
With a firefighter career, you can expect to face life-saving experiences, become a strong member of the community, and help to teach the public about fire safety. Over the past 20 years, firefighters have also taken on the role of providing medical response in emergency situations.
Who Employs Firefighters?
A firefighter may work in various municipal, provincial, and federal government roles within a fire department setting. Industries such as manufacturing plants, airports, security, construction, and electrical power companies also have a dedicated team of firefighters.
Financial Benefits of Becoming a Firefighter
For those in the firefighting service, the pay scale varies depending on the role of the position and the location. The average salary in Canada for a full-time firefighter ranges from $96,000 to $125,000 (as reported in 2019).
The benefits offered also are dictated based on the employer. Most incentives include vision care, dental care, prescription services, and paramedical services. Other compensation packages may include pension plans, sick leave, a retirement package, life insurance plan, separate cancer coverage plan, and a federally funded volunteer tax credit.
What Basic Skills Are Required to Become a Successful Firefighter?
Firefighter training is an intense program, both for the mind and the body. In Ontario, there are specialized courses for firefighters at accredited schools. Candidates must be 18 years or older, legally entitled to work in Canada, have no criminal convictions, and hold a valid Ontario Secondary School diploma or academic equivalency. A Standard First Aid and CPR Level HCP certification must also be held and be valid at the time of application.
A potential candidate must also be willing and able to work rotating shifts year-round, speak, read, and write in fluent English, and be able to function under extreme pressure situations.
How FESTI Can Help You to Become a Firefighter
For the highest level of pre-firefighter training standards, consider the courses offered by the Fire and Emergency Service Training Institute (FESTI). The training programs and certifications are performed at FESTI's headquarters, which is the Toronto Pearson International Airport fire service. Each course and practical incident is guided by the knowledgeable instructors and within a safely designed environment.
NFPA 1001 Level l and ll Certification
The NFPA 1001 training course for Level I and II certifications is offered with in-class and hands-on practical experiences to simulate the life of a firefighter. From working in a traditional firehall setup to responding to live fires within a burn house and rescue tower, auto extrication, and firefighting survival, candidates receive intense training and skill development.
Blended NFPA 1001 Level l and ll Training Program
FESTI offers a blended training program for candidates who want/need to take the theoretical courses remotely. The same educational courses are provided over a four-month period. The hands-on practical portion of the program will require onsite participation at FESTI's training grounds.
NFPA 1072 Hazardous Materials Awareness
This IFE accredited course provides the necessary skills and knowledge needed by any emergency responder first on the scene of hazardous materials situations. This program covers the information of hazardous materials and how to respond in a safe manner for the surroundings and everyone involved.
NFPA 1072 Hazardous Materials Operations
With the NFPA 1072 Hazardous Material Awareness course completion, candidates can progress with the operations course to learn first-hand the essential defense of hazardous materials. Candidates will respond and contain to situations involving hazardous materials and terrorism activities.
Standard First Aid, Level C CPR and AED (Red Cross)
To ensure candidates posses the skills, knowledge, and demeaner to respond to medical emergencies, this program provides federal, provincial, and territorial regulations. Content includes response to medical emergencies such as breathing and circulation, respiratory conditions, wound care, body injuries, and environmental emergencies.
If you are ready to start a rewarding and brave career as a firefighter, contact FESTI today! With pre-firefighter training in Ontario, it is crucial to be prepared for any fire emergency situation. Come train with experienced firefighters at a live fire training facility.
Register for a course or program by clicking here and complete the webpage registration. Or for more information about FESTI, contact us today.