Are You Ready to Become a Female Firefighter in Canada?
Estimated reading time: 3 minutes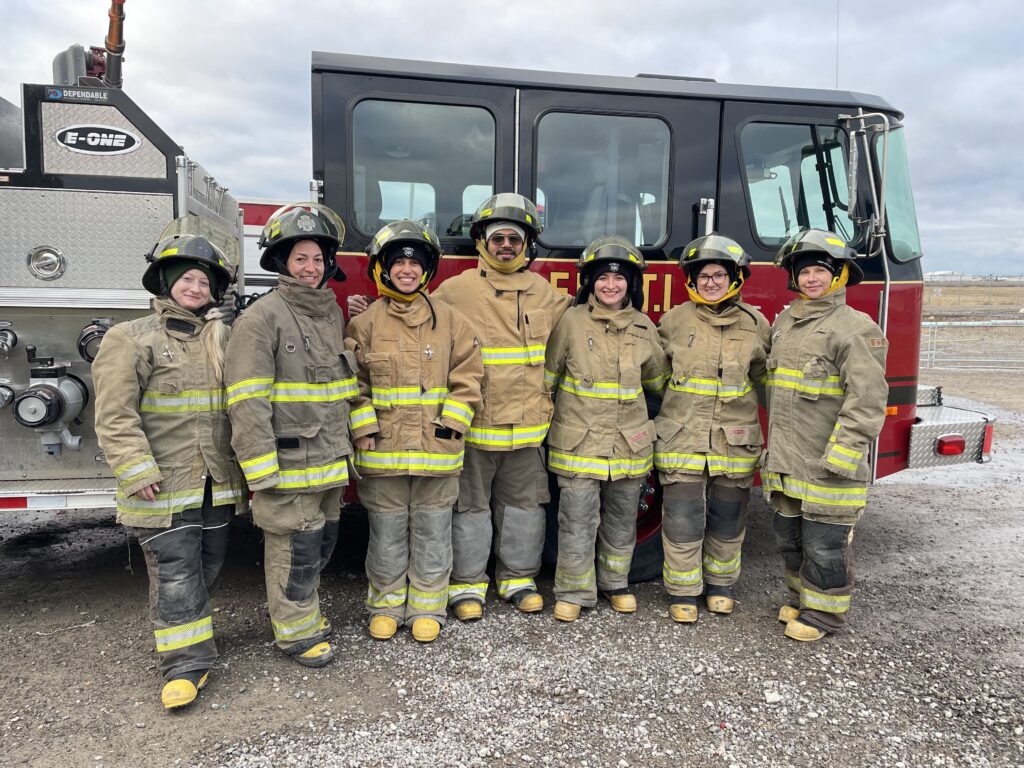 Over the years, becoming a female firefighter has come with its own unique challenges. The field is still predominantly led by men, but in reality, there are no gender rules for what makes a good firefighter.
To answer the calling of being a rescue firefighter, a person must possess honesty, dependability, dedication, be a team player, and be able to maintain a regular physical fitness regime. Each member brings their own strengths to contribute to the team.
Departments Are Developing Equality, Diversity, and Inclusion by Recruiting Females
To encourage more females to become a firefighter, many departments across the country are adopting policies focusing on equality, diversity, and inclusion. With the assistance of local organizations and support from businesses, fire departments are engaging in educational programs to students, community leaders, and the general public on the need for female firefighters.
One major contributor to inviting females to join fire departments is adapting the functionality of facilities for all members. This can include (but is not limited to) properly sized uniforms, separate sleeping quarters and bathroom and showering facilities, as well as respectful rules and policies in place.
Myths About Females Joining Fire Departments and Services
For any female wanting to join one of the most rewarding careers, there will always be challenges. Opposition from family, friends, and colleagues is only one obstacle as there is a lot of misinformation online and through word-of-mouth.
Common myths include firefighting is a gender-specific job, fire departments don't value female firefighters' contributions, discrimination in getting promotions, women being treated badly by fellow firefighters, and how it negatively affects family life.
Fire Departments Are Considering Increasing the Safety of Female Firefighters
Every member of a fire department has the safety for themselves, other team members, and the general public in mind while performing their job. To ensure female candidates follow their dreams without concern, many fire departments are taking measures to improve safety.
One of the best ways to ensure safety is top priority is by having proper female firefighter training. This can be done with attention to training and fire ground safety for female firefighters. Leadership is focusing on improving the work environment and culture to help female firefighters grow in their career.
This can also include research on the circumstances of injuries, personal characteristics, and other factors to accurately pinpoint when, why, and how female firefighters are being injured. It is important to include research on female-specific work-related cancers, as well.
Canadian Female Firefighters Achieving New Heights
Kimber MacLeod: Kimber is Nova Scotia's first female fire chief and works for the Cabot Volunteer Fire Department.
Yvonne Raymer: Yvonne joined the Saskatoon Fire Department in 1995 and today sits as the department's first female assistant chief.
Robin Chant: Robin became Brandon's first female firefighter paramedic in 1994 after attending a firefighter academy for emergency services.
FESTI Welcomes All Aspiring Female Firefighters
At FESTI, we welcome any person wanting to become a firefighter. All of our programs are designed to provide the same learning, training, and practical skills for a successful career—regardless of gender. Our facilities offer diverse learning experiences for females, males, and non-binary candidates. This year, FESTI is hosting the FSWO (Fire Service Women of Ontario) Symposium. To learn more about our courses and our dedication to supporting women in fire, contact us today by filling out the form here.